Custom Signup Links can be used by Organizations in order to bring new Users on board simply and easily.
The Custom Signup Link feature allows admins to create a link that can be used for customized on-boarding of new Users without having to send out numerous invites directly to them.
To create a new Signup Link, Administrators should first visit the Organization Settings menu found through the drop-down arrow at the top of the Navigation Bar (pictured below).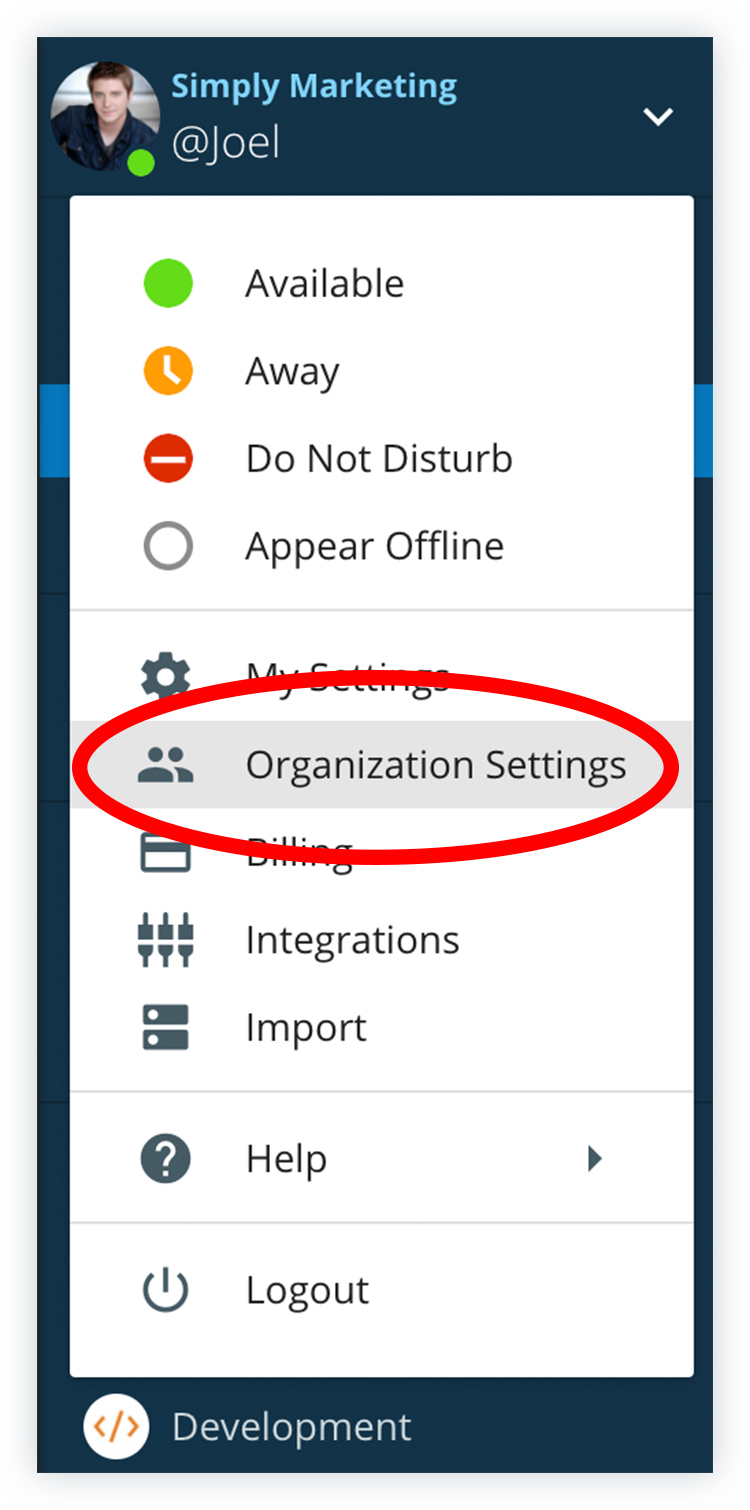 The option to access the Signup Link menu is located here within the Organization Settings (pictured below).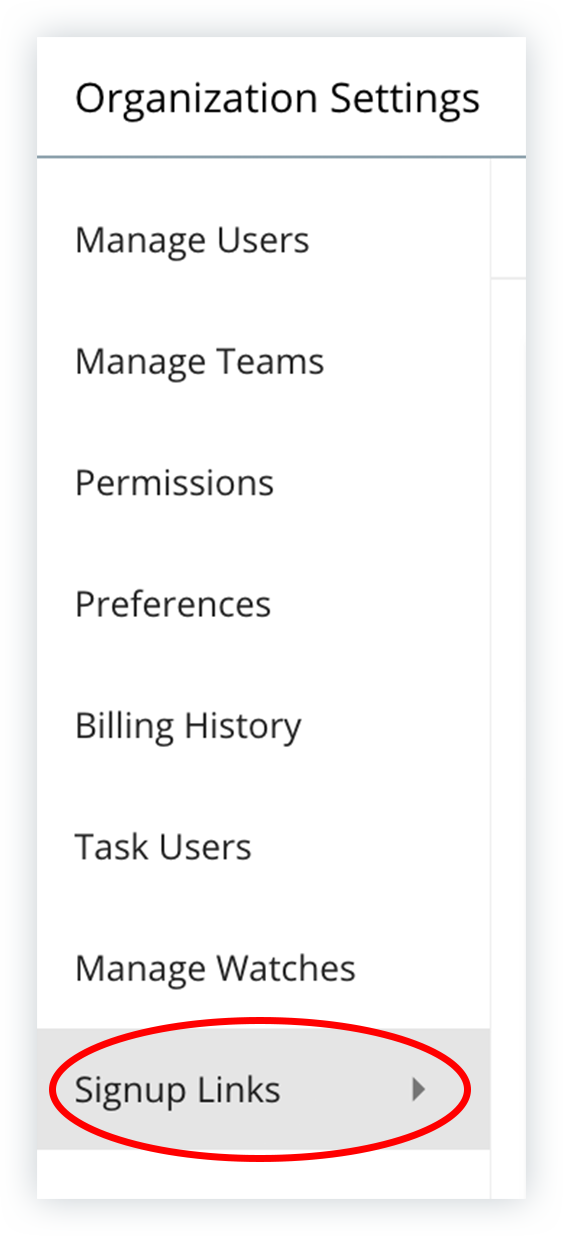 Admins can select to "Create Signup Link" and will be guided through the process of adding new Members or Guests via Signup Link to their Organization through the on-screen prompts (pictured below).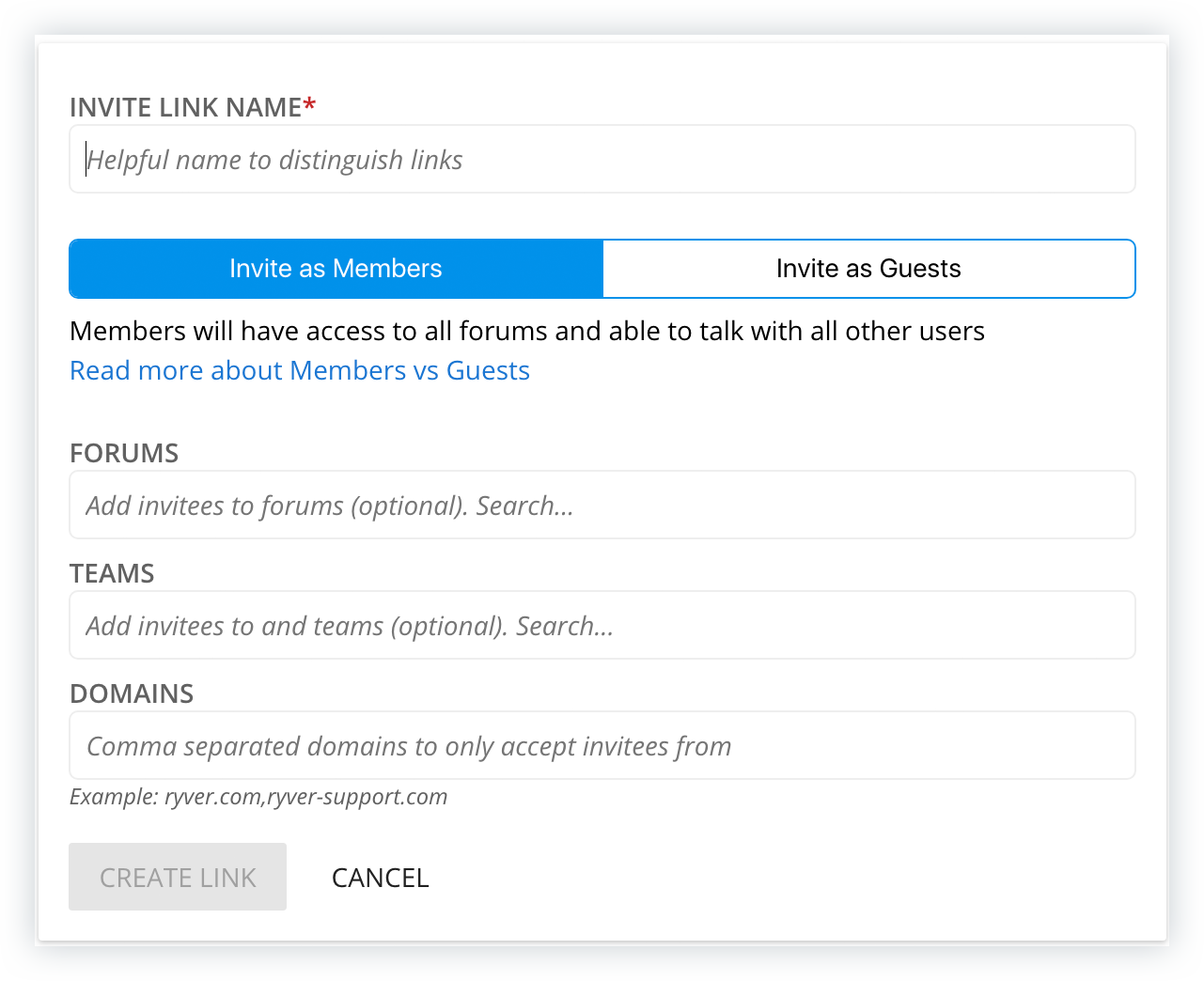 NOTE: The Signup Link menu also lists any Signup Links that have previously been created, and provides the option of deleting (or "Removing") them as desired.