This update includes the desktop rollout of one of our most popular user requests (mobile coming in a couple of days)…
Mark chat message as unread
There is now a "Mark Unread" action available for chat messages. Selecting this action will move your unread "watermark" line up above the currently selected message, and highlight the forum/team/user tab in the left navigation bar: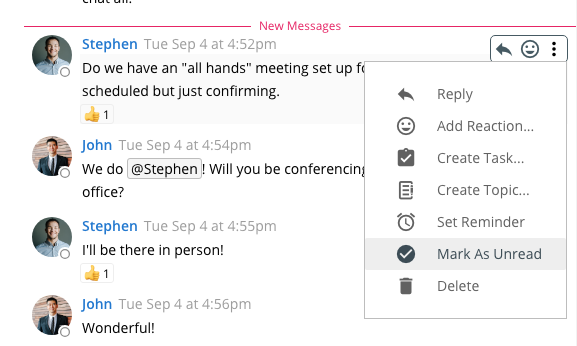 So if you would rather just re-highlight your navigation tab than create a reminder for yourself in Notifications, this is the action for you!
More NOTIFICATIONS actions for chat @mentions
When viewing the chat preview from a chat @mention in your NOTIFICATIONS navigation tab, there are now three additional actions you can take without having to go to the actual chat room: Create Task, Create Topic and Add Reaction.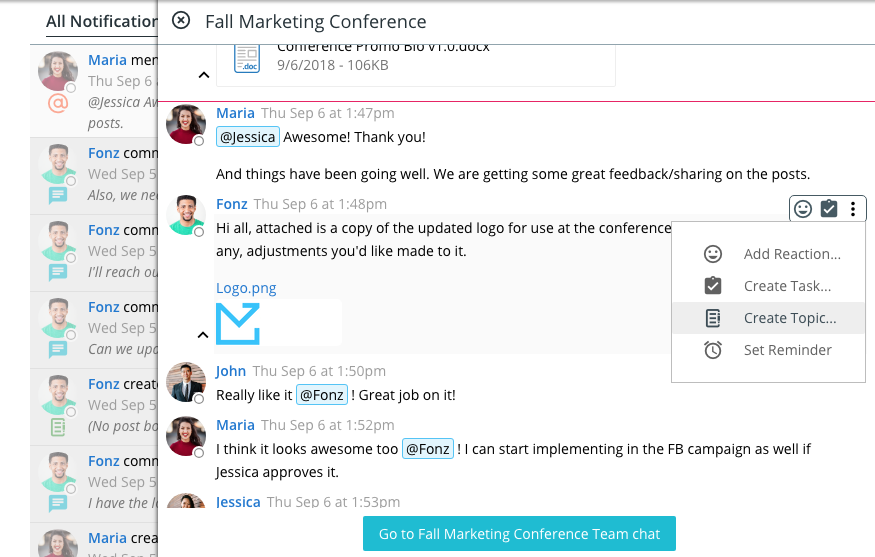 Bug Fix – Guest Invites
We fixed an issue where "Member" users would try to invite a guest, but the invite would not get sent, and and Admin had to jump in and help re-send the invite.
Menu Change
Note that we have moved the Send Feedback menu item under the help menu, and also renamed it to Contact Support.