Important Bug Fixes!
Fixed issue with adding attachments when editing a post or comment.
Global (Everywhere) Search should now include DM messages again.
You will now get in-app warnings when the free task trial is about to end. Update: Apparently we are warning people 10 days before the trial ends, rather than 10 days after the trial starts. We will push a fix out for that shortly.
Task subscription and billing updates
There is now a Yearly payment option for team tasks. We have a bunch of people who have requested this, so please give it a try! 🙂
When you access Billing from the menu at the bottom of the nav bar, you can provide your own header information such as company, address and tax ID. Then click the blue link under Paid On to see and print the invoice with your data in it. (browser only)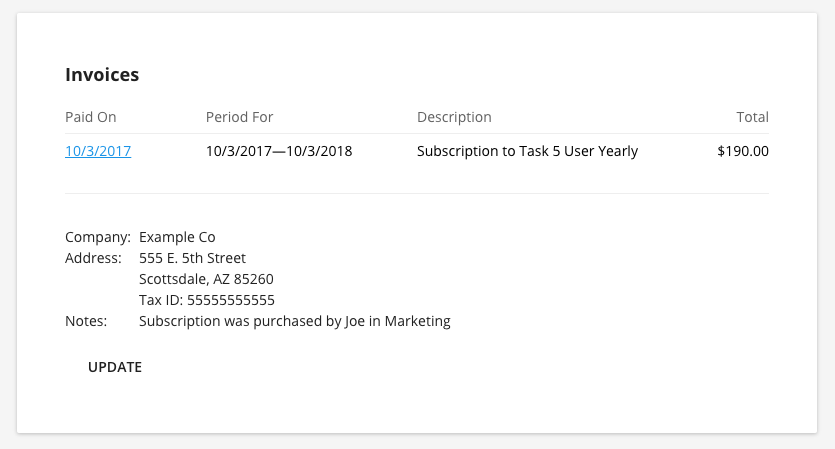 IMPORTANT NOTE: There is one important issue to note with viewing invoices. It currently does not display properly from the desktop client. You'll need to access your Ryver organization from the browser and open the inoice from there. We are looking into a fix for the desktop client, but wanted to get this feature out ASAP.