We pushed a single bug fix today, to go with the upgrade on October 3.
Image Download
There is now an additional button on image previews if you are in Chrome or the Ryver desktop client. This allows you to download an image without having to open it in your browser first.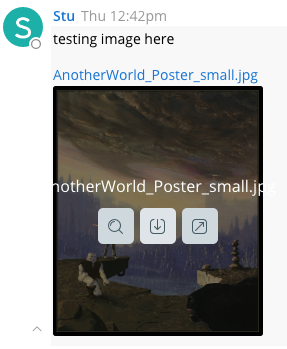 Note: We rolled out a silent fix for this button after the upgrade on October 3. You might need to use View -> Reload in the desktop app, or refresh your browser tab if the download button doesn't seem to be working for you.