This update introduces a big new feature, along with some UI updates and bug fixes. A corresponding mobile update is in the process of clearing the App Store approval process and will be coming soon.
Personal Tasks
This update introduces Personal Tasks to Ryver Team Communication! We are very close to putting our premium Team Tasks service into wide availability for all customers, but personal tasks will give you a preview of that functionality, and will continue to be free as part of the team communication service. Read more in our Personal Tasks 101 article.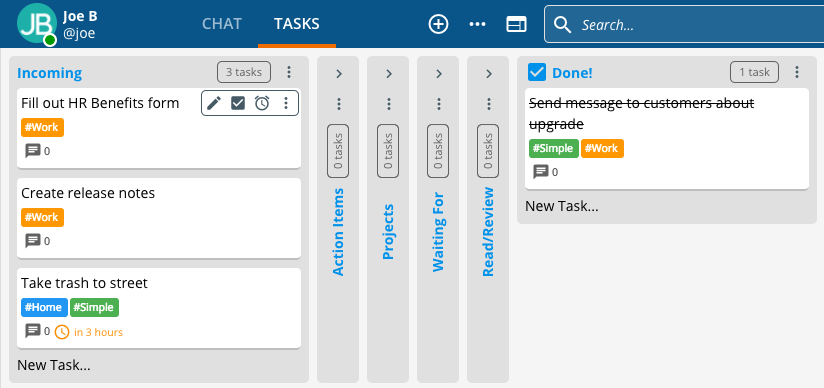 Updated Emoji and new GIF option
We have been getting complaints about our out-dated emoji set, so we have updated those to be more current. Additionally, there is now a GIF tab when you open up the emoji picker, where you can type a word or phrase and pick from a set of animated gifs!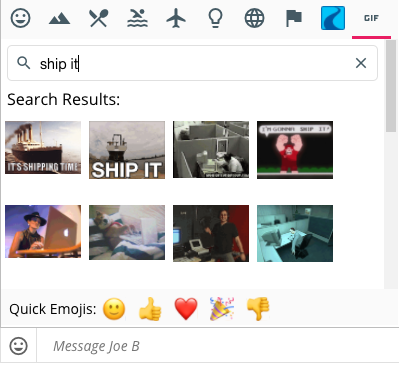 Note: As part of moving to the updated emoji set, we decided to standardize on surrounding an emoji name with colons, such as 🙂. Previously, we had an undocumented feature where we also supported using parentheses, but that has been dropped because it is no longer supported by the emoji sets we import.
Manage Team/Tags
If you are a team admin, you will notice a "Manage Team" menu item under the ellipses button in the header, which opens up a new dialog. Click on the Tags tab, and you can define a set of "suggested" tags for people to enter in chat messages, posts, comments, and tasks (beta).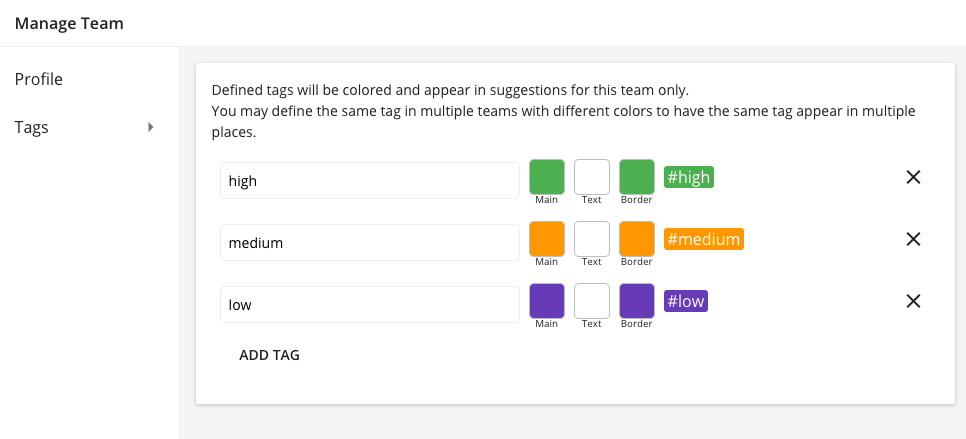 With the above tag suggestions defined, you will see auto-complete suggestions like this when you type the # key in your chat message, post or comment: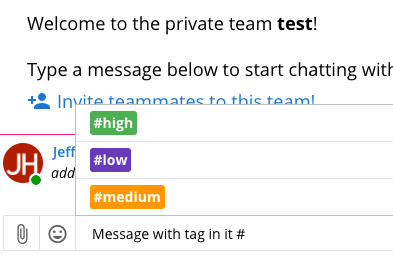 Updates and Fixes
We fixed an issue with some attachments causing a Slack import to fail.
Auto-play for Animated GIFs is back
We have made an effort to simplify the top ellipses menu on the desktop. Task Beta customers will especially notice this on the TASKS tab for teams.