Update: We did a quick follow-on update on June 23 to fix an issue where some people weren't getting Direct Message offline email notifications.
This is a UI-only update. You will need to refresh your Ryver browser tab, or use View > Reload in your Ryver desktop app to see the changes listed below. Most of this update focuses on the Task Beta, but we also have some changes to the core team communication service.
Note: If you want to join the Task beta, and you are an Admin for your Ryver organization, please use the in-app "Send Feedback" form to request access. Ryver Tasks is a premium service that we will be offering later this Summer, but the beta is free.
Core Team Communication Updates
Improved Quick Switcher
Now, when you use Ctrl + K (Windows) or Cmd + K (Mac) to bring up the Quick Switch dialog, we show you any teams, forums or users with unread chat messages in the dialog, in addition to allowing you to search.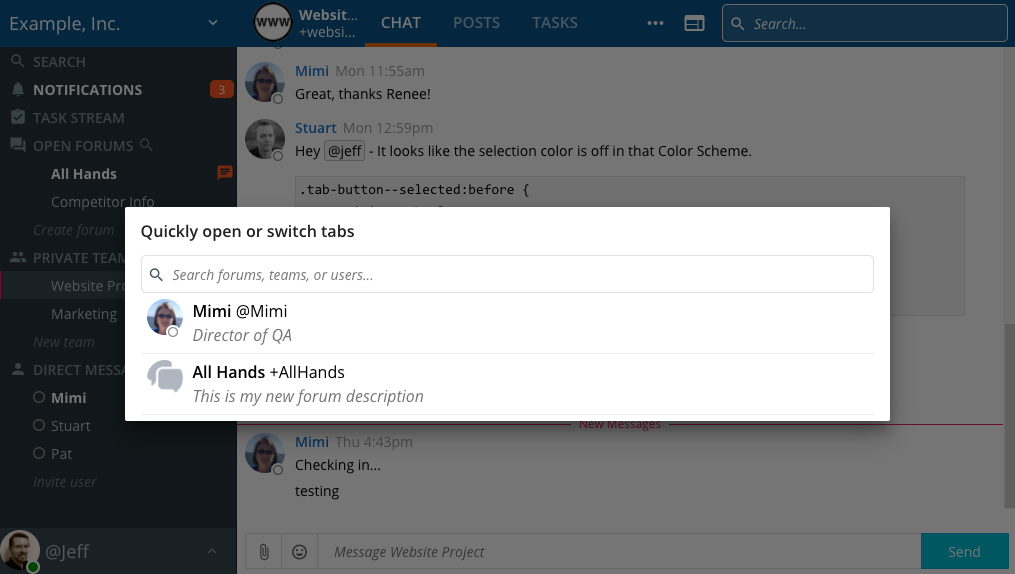 Webhook Administration Change
Managing webhooks has moved from Admin Settings to a dedicated "Integrations" menu item in the pop-up menu at the bottom of your navigation bar.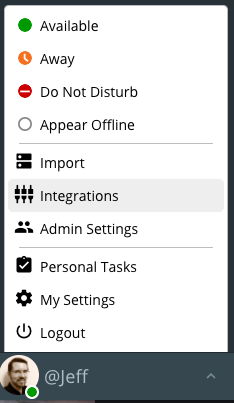 Bug Fixes
We fixed the Resend Invite link in Admin Settings > Manage Users.
Task Beta
More filter options
We now support filtering based on due date or "completed" status.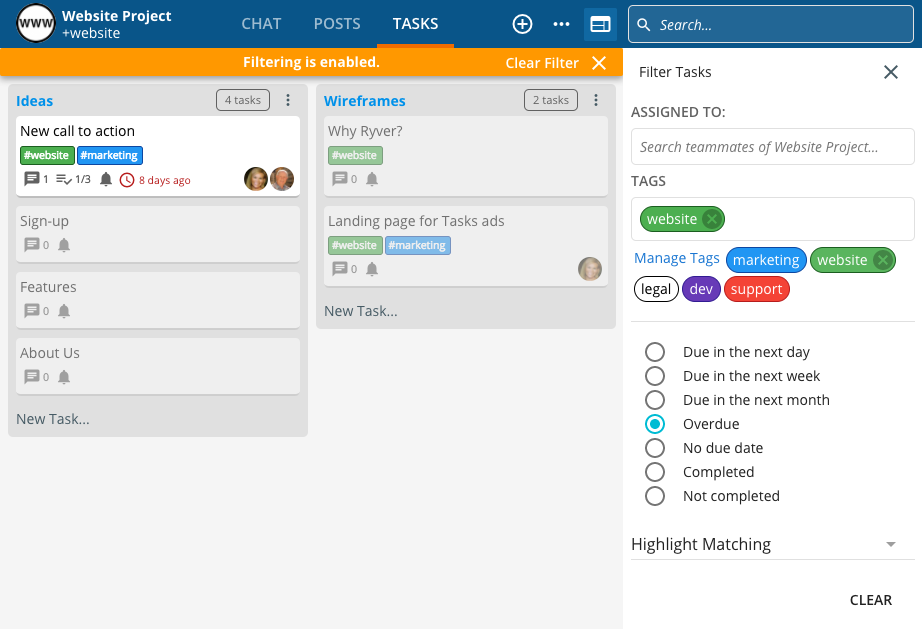 Category task counts
You will now see a count of task cards at the top of each category.


Bug Fixes and Usability Improvements
Renaming or moving a category should no longer cause your tasks to disappear until you refresh.
You can now drag/drop a task card to a column that is off the visible portion of the screen. The task board will scroll sideways.
Multiple fixes related to uploading files