Take team communication to the next level!
We're really excited here at Ryver about the combination of team communication and task management. It's the best way to get work done! When you create a Ryver organization, you'll have full access to all of the features for the first 14 days, including team and forum task management. Read on to see how you can turn your discussions into action!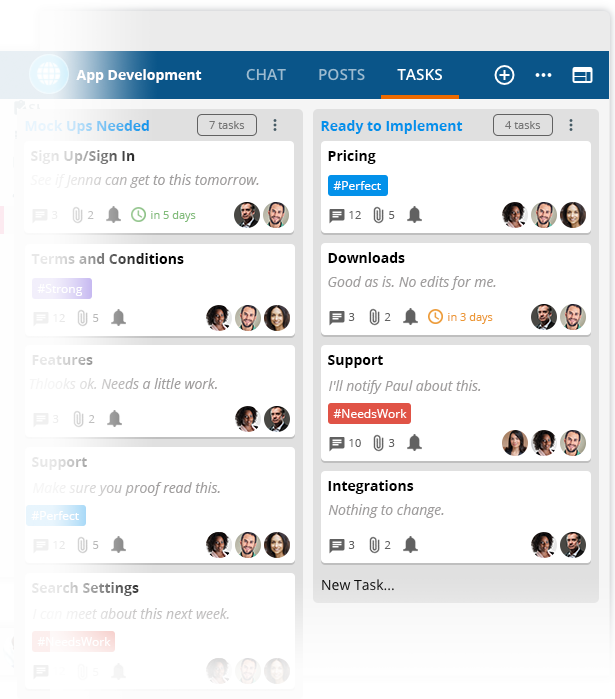 Overview
See our Team Tasks 101 article for a quick getting started guide.
This overview video that walks you through most of the features of Ryver Task Management:
Enable Task IDs
Then read this article about how you can enhance your Team Tasks experience with Task IDs, which can be enabled on a board by board basis: Enhancing tasks with IDs
Personal Tasks for everyone!
Even if your Admin has not enabled Team Tasks for your organization, you can make full use of our personal task manager, which is available for free to all users!  Personal Tasks 101
Stay tuned for more task-related content in the near future.